Solvent Recycling systems are evaporative distillation stills. The waste solvent automatically enters the distillation vessel utilizing the standard vacuum pump.
A still (distillation) vessel is charged with a waste solution on a batch or continuous basis.
A thermal oil jacket, electrically or steam heated, injects heat into the waste solvent by conductive thermal transfer.  Distillation begins when the solvent is heated to its boiling point. Once the contaminated solvent reaches this temperature the liquid converts to a vapor. The vapors are then collected in a special heat exchanger and condensed into clean, the 99% pure solvent is then ready for reuse.

Figures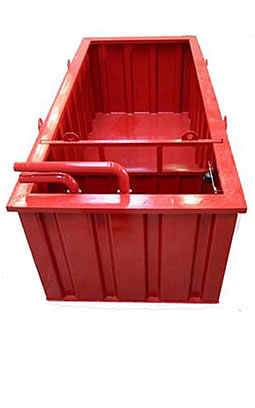 (Source: http://www.mobydick.com/modellpalette/tailormade-line/optionen/recycling-tank/)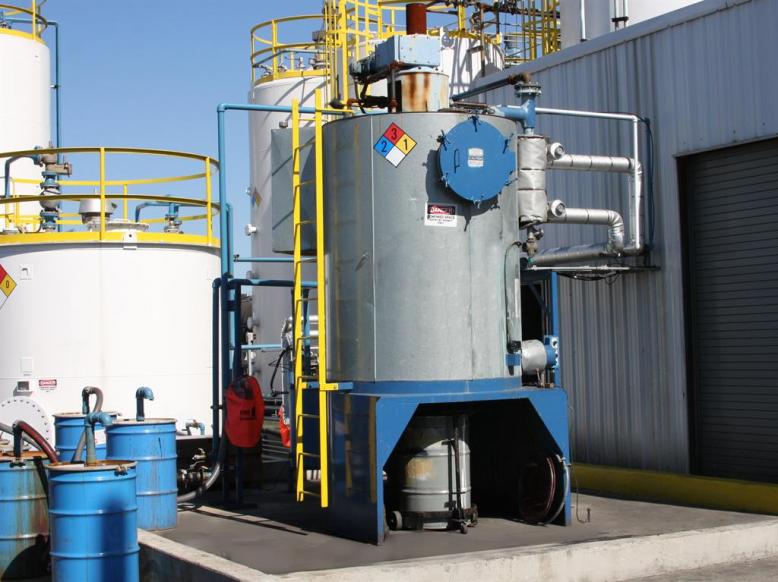 (Source: http://www.tradebeusa.com/wasteManagement/potstilll.aspx)

Videos
References
http://www.solventrecovery.com/category/manufacturers
http://www.cbmills.com/products/solvent-recovery-vertical.html
"Solvent Recovery Distillation Unit." Tradebe Environmental Services Solvent Recovery Distillation Technology. N.p., n.d. Web. 28 Mar. 2013.
http://www.tradebeusa.com/wasteManagement/potstilll.aspx